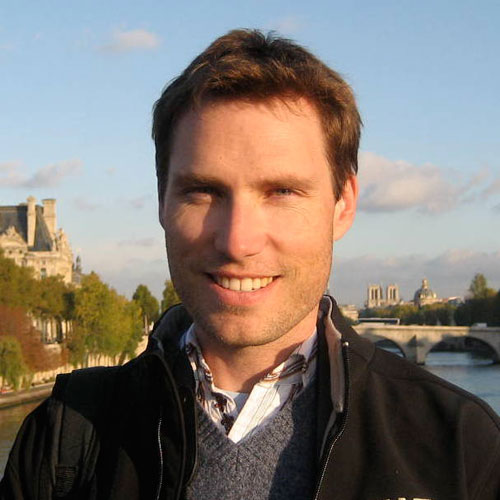 Rod Stewart, BVSc, MBA
Principal Veterinarian
Rod is a veterinary graduate of the University of Sydney in Australia. Following his degree, he completed an internship in equine surgery and reproduction at Goulburn Valley Equine Hospital. He also trained as a surgical fellow at Washington State University. With over fifteen years of clinical experience in high-volume practice, Rod has encountered every aspect of equine veterinary care. His main professional focus is in lameness and poor-performance evaluation and treatment, and he works with a variety of patients, from elite racehorses and high-performing sport horses, to pleasure horses and pets. Rod is interested in advancing veterinary medicine through innovation and lateral thinking. He was on the forefront of adopting stem cell treatments for soft-tissue injuries, and he collaborates with private industry to develop new interventional therapies. For recreation, Rod enjoys golfing, snowboarding, and when time allows, travel. Rod calls Saratoga home with his wife Erica and their two boys Manny and Oscar, and Bunyip the dog.
Jerry Bilinski, DVM
Veterinarian
Dr. Jerry Bilinski is a 1969 Graduate of Cornell University College of Veterinary Medicine and is a member of the College Advisory Board and a member of the Cornell Board of Trustees.  He has written various articles on veterinary medicine and has a strong interest in surgery and reproduction. In his spare time, Dr. Bilinski enjoys raising horses, volunteering for the Humane Society and assisting with the rescue of animals.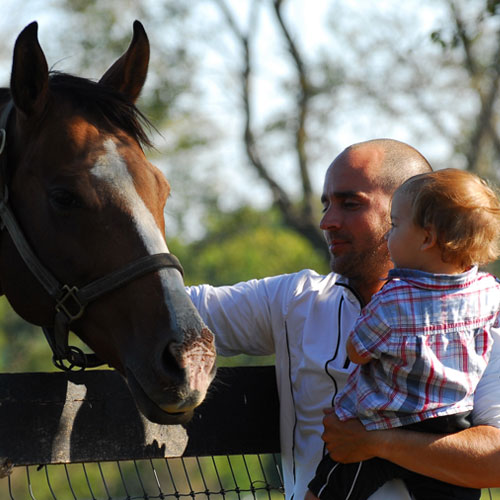 Gonzalo Diaz, DVM
Associate Veterinarian
Gonzalo is a graduate of Universidad Mayor in Santiago, Chile, his home town.  After graduating from veterinary school he completed his Diplomate of Equine Medicine at Universidad de Chile.  In 2005, Gonzalo moved to Pennsylvania where he worked in private practice for almost 2 years before moving to Upstate New York.   Gonzalo has worked in the area around Columbia County for the last 12 years, with his professional interests focused on equine neonatal care, reproduction and surgery.  He speaks fluent English and Spanish.  Gonzalo spends most of his free time with his 3 boys Baltazar, Nicolas and Lucas, his fiancé Simone, and their dogs Tebow and Cora.
Molly Hunt, DVM
Associate Veterinarian
Molly Hunt is a graduate of Cornell University College of Veterinary Medicine and is committed to delivering state-of-the-art animal health. She has been a veterinarian at Waldorf Farm, a large New York thoroughbred breeding barn and has broad-based training including work with rodeo horses in Colorado, bucking bulls in Texas, dairy cows in China, and with ocean preserves in New Zealand. Expanding her equine skillset, she completed the Cornell University Farrier Program forwarding her interest in equine podiatry. Molly welcomes the opportunity to work with equine sports medicine, reproduction, and general practice as a member of the team at SmartEQ.
Veterinary Assistants
Nick Grew
Sabien Rose