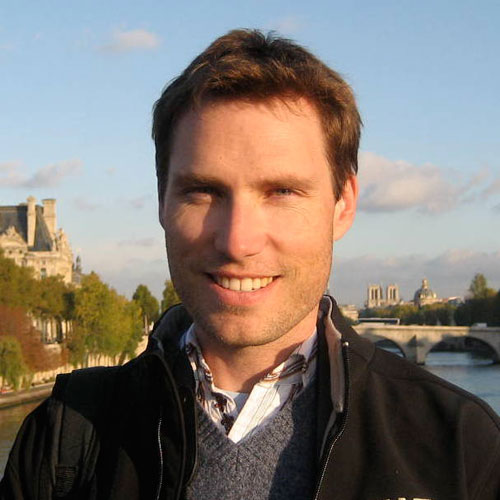 Rod Stewart, BVSc, MBA
Principal Veterinarian
Rod is a veterinary graduate of the University of Sydney in Australia. Following his degree, he completed an internship in equine surgery and reproduction at Goulburn Valley Equine Hospital. He also trained as a surgical fellow at Washington State University. With over fifteen years of clinical experience in high-volume practice, Rod has encountered every aspect of equine veterinary care. His main professional focus is in lameness and poor-performance evaluation and treatment, and he works with a variety of patients, from elite racehorses and high-performing sport horses, to pleasure horses and pets. Rod is interested in advancing veterinary medicine through innovation and lateral thinking. He was on the forefront of adopting stem cell treatments for soft-tissue injuries, and he collaborates with private industry to develop new interventional therapies. For recreation, Rod enjoys golfing, snowboarding, and when time allows, travel. Rod calls Saratoga home with his wife Erica and their two boys Manny and Oscar, and Bunyip the dog.
Jerry Bilinski, DVM
Veterinarian
Dr. Jerry Bilinski is a 1969 Graduate of Cornell University College of Veterinary Medicine and is a member of the College Advisory Board and a member of the Cornell Board of Trustees.  He has written various articles on veterinary medicine and has a strong interest in surgery and reproduction. In his spare time, Dr. Bilinski enjoys raising horses, volunteering for the Humane Society and assisting with the rescue of animals.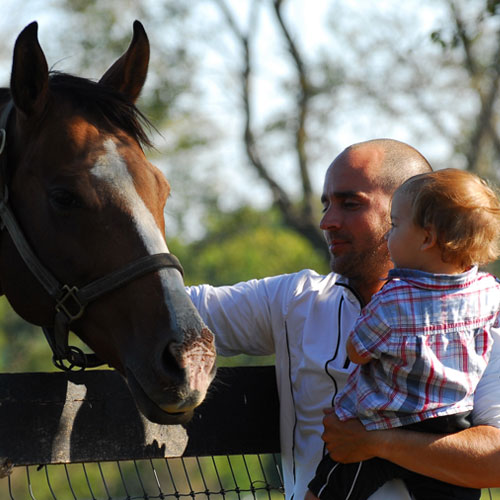 Gonzalo Diaz, DVM
Associate Veterinarian
Gonzalo is a graduate of Universidad Mayor in Santiago, Chile, his home town.  After graduating from veterinary school he completed his Diplomate of Equine Medicine at Universidad de Chile.  In 2005, Gonzalo moved to Pennsylvania where he worked in private practice for almost 2 years before moving to Upstate New York.   Gonzalo has worked in the area around Columbia County for the last 12 years, with his professional interests focused on equine neonatal care, reproduction and surgery.  He speaks fluent English and Spanish.  Gonzalo spends most of his free time with his 3 boys Baltazar, Nicolas and Lucas, his fiancé Simone, and their dogs Tebow and Cora.
Chantel Davenport, DVM
Chantel is a graduate of Oklahoma State University College of Veterinary Medicine. After graduation, she completed an internship in equine performance medicine at Jenson Equine Hospital in New Mexico. Training and competing nationally with Quarter Horses in multiple disciplines for over a decade led to her strong professional interest in equine preventative care, sports medicine, and podiatry. Chantel spends her free time sharing her passion with her daughter Blair and husband Christopher at their family farm in Altamont, NY.
Barbara Schmidt, DVM
Barbara obtained her degree in Veterinary Medicine in 2007 from Universidad Mayor in Santiago, Chile, and completed her internship in internal medicine at Hagyard Equine Medical Institute in Lexington, KY in 2009. Her particular professional interest lies with breeding, problem mares and neonatology, and she also enjoys field medicine and geriatric care. Barbara has practiced in Lexington, Kentucky, Ontario, Canada, and in her native Chile, where she and her husband Joaquin worked on the construction and development of a large Thoroughbred breeding farm. Barbara and Joaquin and their daughter Martina moved back to the US in 2019.
Brian Velenchenko, DVM
Dr. Brian Velenchenko (aka Dr. Brian or Dr.V) is originally from Washington state and is a veterinary graduate of Cornell University. After finishing vet school he completed a one-year internship at Littleton Equine in Colorado before moving back to New York State. His main interests are chiropractic care and acupuncture along with equine medicine and preventative care.
Prior to becoming an equine veterinarian, he spent many years in New York City working as a photographer for magazines and book publishers. You can ask about this career during your appointment!
He calls Gansevoort NY home, where he lives with a Labradoodle, Bodhi and two cats, Audrey and Martin.
Veterinary Assistants
Nick Grew
Sarah Murphy
Office Staff
Erica Altman
Catrina Beare